A video can show a story, a concept or just cause a sensation.
The goal of this work is to use visual and audio resources to transmit amplified sensations.
Take the time, turn up the volume, put in full screen.
What do you feel? 
​​​​​​​​​​​​​​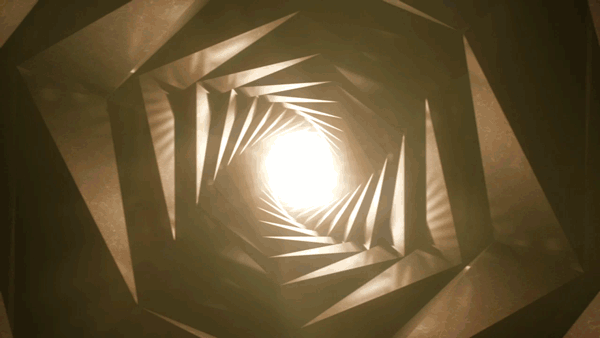 In this project the goal was to convey ideas and sensations such as trancendence, prayer,
the feeling of a meditative state and the feeling of worshipping God. 
First references were gathered and the chosen aesthetic was related to modern architecture in arab temples.
And after this a structure of many geometric rings was modelled in Cinema 4D, creating a tunnel. And it was animated in a way that the rotation would create an interesting optical illusion, which was increased when the lighting and the reflections of the material were added.
Thanks for watching! 
Follow us:
-
-
Contact for business enquiries:
hello@up-im.com